Venue and General Information
Expo Tel Aviv: International Convention Center
Pavilion 10 (Bitan 10)
Rokach Blvd 101
Tel Aviv, Israel
To view the venue map, click on the button below.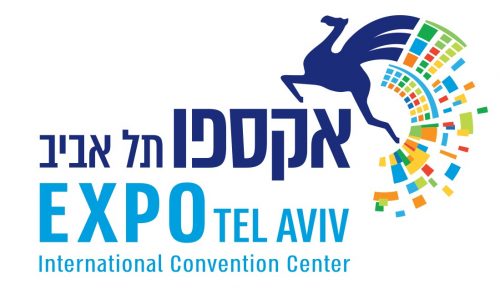 How to Get There?
By Car:
Ayalon Ztafon (North): For those arriving from the north exit left at the Rokach interchange
Ayalon Darom (South): For those arriving from the south exit right at the Rokach interchange
Exit at the Convention Center interchange and follow the signs
By Public Transportation:
Rakevet Israel – The University train station is near the Tel Aviv Convention Center – Rakevet Israel website
Egged – Bus number 521 – Egged website
Dan – Buses numbers 12, 22, 40, 89, 189, 389 – Dan website
Metropolin – Buses numbers 47, 48, 247 from Tel Aviv center and Raanana/Kefar Saba/Herzliya/Ramat Ha'Sharon – Metropolin website
Kavim – Bus number 137 – Kavim website
Exit the train station on Rokach Boulevard and make a left turn. Enter the Expo through Gate G1, and keep walking straight to Pavilion 10. It is the first building in the line, to your left and it is clearly signed.
Entrance to the congress area will be via Pavilion 10 main entrance.
The official language of the Conference is English.
Letter of Invitation
Letters of invitation are available only to registered participants. Upon completion of the registration process, you will receive a confirmaiton email with information about your invitation letter that you may use for visa application.
Please note that this letter cannot be regarded as a commitment regarding scheduling or financial support from the organizers.
COVID-19 Compliance
The organizers are closely monitoring the global and local situation in relation to the COVID-19 developments and will follow strictly all related safety and health measures and restrictions, in accordance with the Israeli regulations to ensure CannX 2022 will be safe and secure to everyone.
Visa Requirements
All visitors to Israel must hold a passport that is valid for at least six months from the date they are departing the country. People with no nationality must hold a valid laissez-passer, as well as a visa back to the country that issued it.
All Visa Waiver Program travellers must present a machine-readable passport at the port of entry in order to enter Israel without a prearranged visa; otherwise, a visa is required. This applies to tourists arriving with a passage card from countries with a Waiver Program.
Getting ready
Getting From & To Ben Gurion airport
Ben Gurion Airport, Israel's main airport, is located around 15 km from Tel Aviv. It has two main terminals: Terminal 3, designated for international flights, and the smaller Terminal 1, designated for domestic and low-cost international flights. There are several ways to travel from and to the airport, including train, bus, and taxi. Find more informaiton here.
One of the best ways to experience Tel Aviv is by foot. The city is small in size, making it extremely walkable. However, there are many other ways to get around, including bus, bicycle, scooter, and taxi. To learn more, click here.
The weather starts to improve in Tel Aviv, Israel, in March and temperatures rise, although there is still a risk of cloud and rain. The average temperature in Tel Aviv in March is 16.4°C. This compares to March averages in Paris, France, of just 9°C.
The highest temperature ever recorded in Tel Aviv in March was a sweltering 38.3°C and although the temperature rarely goes lower than 8.3°C, it has dipped down to 3.5°C.
Currency
The unit of currency in Israel is the New Israeli Shekel (NIS) commonly known as the Shekel. Approximate currency rates as of August 2021 are as follows:
There are no restrictions on the transfer and use of foreign currencies in Israel.
Most international credit cards are accepted.
Liability and Insurance 
The Conference Secretariat and organizers cannot accept liability for personal accidents or loss of/damage to private property of participants. Participants are advised to take out their own personal travel and health insurance for their trip. 
Guest Attendance Policy
All event activities (including educational sessions, meal functions, exhibit hall, etc.) are exclusively reserved for registered attendees. Non-registered guests (including children, family members, colleagues, etc.) are not allowed in any of the event areas. Badges provided at registration are required for entrance into all functions and will be strictly enforced.
Contact Us

If you have any questions please visit the contact us page.